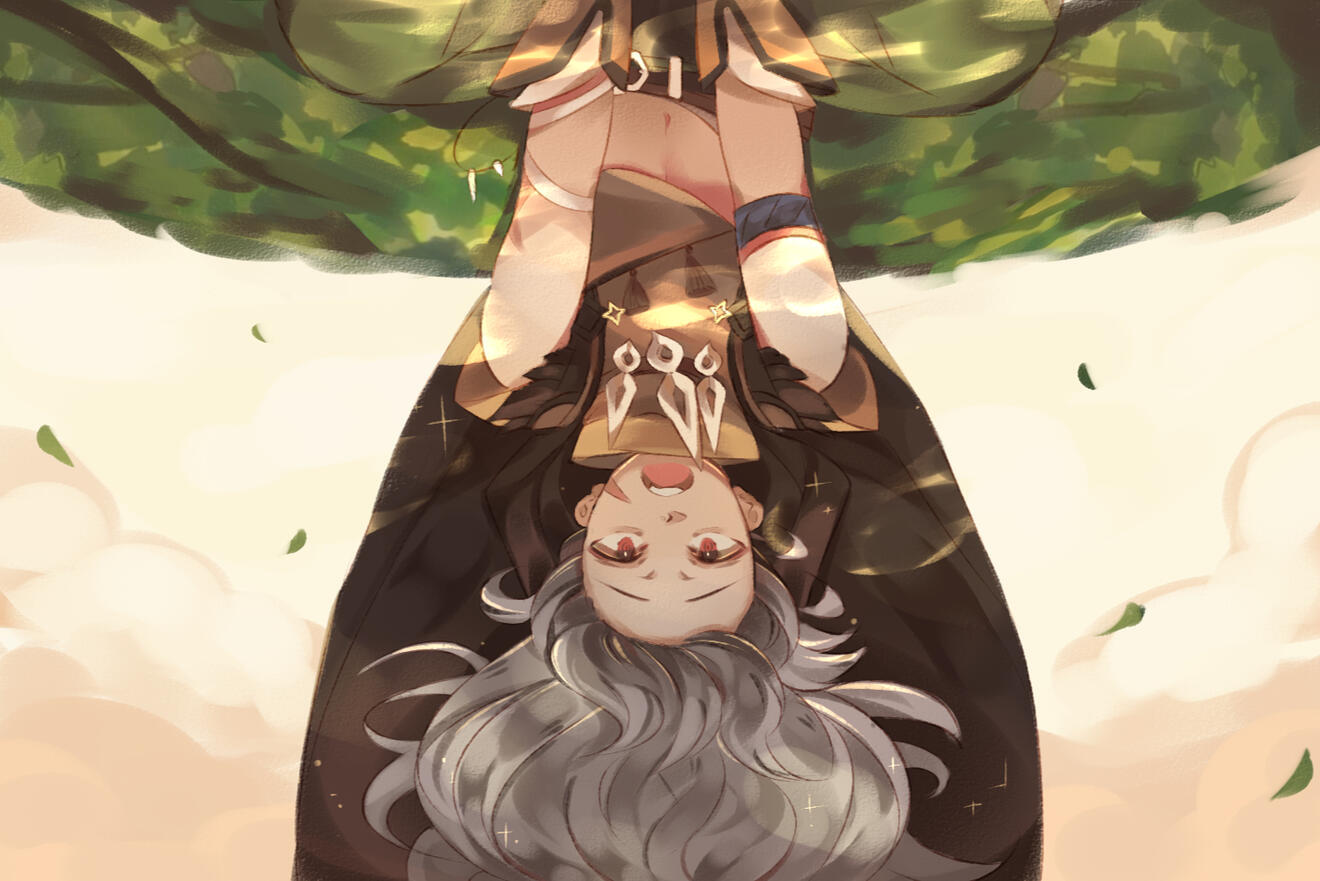 Lupus Minor: A Razor Fanzine
---
PREORDERS ARE OPEN
---
Information
---
Overview
A SFW charity physical fanzine that focuses on the daily life and story of Razor from Genshin Impact.
---
Specifics
Size: A5

DPI: 300

Format: Physical (CMYK)

Word Count per Fic: 1k-2k
---
General Schedule
February 6 - March 5: Interest Check

February 10 - February 22: Mod Applications

March 1: Mod Application Results

March 14: Interest Check Results

March 22 - April 24: Contributor Applications

April 29: Contributor Application Results

April 29 - July 25: Creation Period

August 26 - September 27: Preorders
FAQ
---
What is a zine? A zine refers to a collection of unofficial, fanmade works. In our case, for this particular zine, we are only showcasing art and fanfics.

What is the theme of this zine? This zine will be focused on featuring Razor from Genshin Impact. It will showcase his daily life, story, and the bonds he builds along the way.

Is the zine for profit or for charity? The zine is for charity, meaning all proceeds will be going to our chosen charities, CHOC (Children Hospital of Orange County) and Heart of Hope. Each organization will be receiving 50% of the proceeds.

Will this be physical, digital, or both? This zine will feature both digital and physical items! There will be a digital book, a physical book, and physical merch available.

Who are the mods for this zine? The mods hosting this zine are u_knadzeri and Zonan39. The finance mod is MarinaxStudios and the beta mod is Vasilias. You can find more information about them on the mods page.

Are you looking for more mods? We have invited experienced finance and beta moderators into our team so no, we are no longer looking for more mods.

What is the rating of the zine? Lupus Minor is a SFW, PG-13 zine

Will there be ships featured? We would like to keep any relationship shown to be platonic. It will not feature romantic ships pertaining to Razor unless they are canon, and there are none.

Are AUs (Alternate Universe) allowed? This will be a canon-compliant zine, so AUs will not be featured.

What are the expectations for contributors? You can find more information about applying here.

Will contributors be compensated? Contributors will have the opportunity to buy physical items at production cost. All contributors will be getting a free PDF of the zine.

How many contributors are you planning to accept? Ideally, we would like to accept 30 artists, 7-8 writers/poets, and 4-6 merch artists. Of course, this may fluctuate if need be.

Is collaboration between contributors allowed? Yes, wholeheartedly! This is actually highly encouraged!

Can you apply for several positions? Can I participate in several positions? Yes, you can definitely apply for multiple positions, however, you cannot contribute to several positions. Only one position will be assigned.

Does my follower count matter? Nope, not at all. All applications will be based on skill.

Will there be art pieces of other characters with Razor? Yes! Art pieces of Razor with other character in Genshin Impact is highly encouraged, as long as there is no romance between the characters.

I still have more questions... Check out our CuriousCat to see more questions and answers. If your question has not been asked, feel free to send it in!
Mods
---